News center
Contact us
Add: JiangSu Province, China Lift Industrial Park, TaiZhou
Tel: 0523-86935818
Fax: 0523-86939797
Email: 864050671@qq.com
Product show
embarkation ladder|Wooden Embarkation Rope Ladder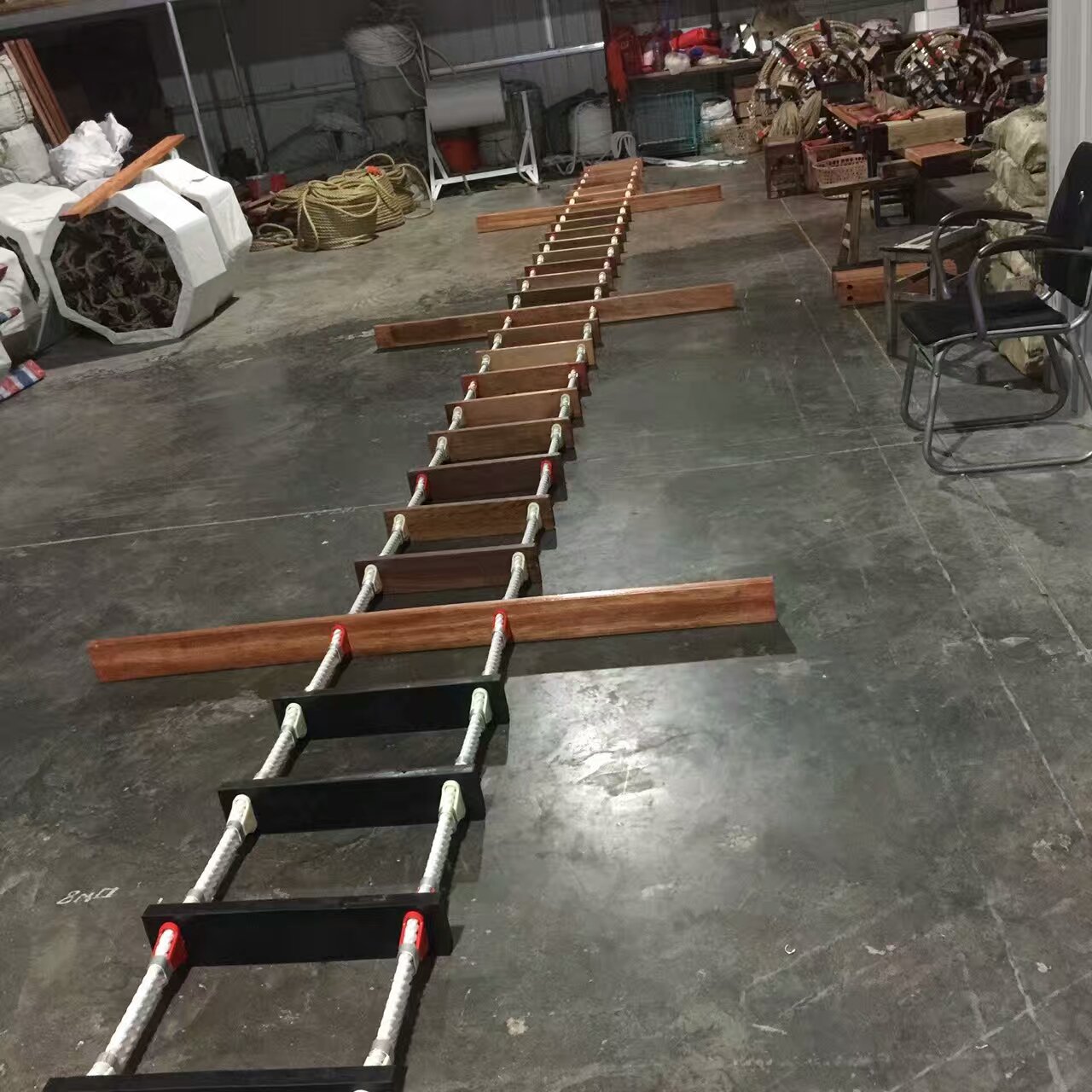 Product Numbers:2017101417441
Price:100
Product introduction:Lift sling rigging company produce embarkation ladder,Wooden Embarkation Rope Ladder
Lift sling rigging company produce embarkation ladder,Wooden Embarkation Rope Ladder.
Embarkation ladder means the ladder provided at survival craft embarkation stations to permit safe access to survival craft after launching.

Technical Specifications:
Step Material: hardwood (last 4 steps are in rubber)
Rope Material: manila rope
Step Dimensions (L*W*T): 525mm*115mm*25mm
Side Rope Diameter: ø22mm
Ladder Length: 5M to 40M
Ladder Width: 425mm
Standard: ISO5489-2008 & SOLAS1974
Certificate: CCS, BV, DNV GL, etc.